Friends of Gualala River (FoGR) is pleased to announce that the Sonoma County Conservation Council (SCCC) has recognized Chris Poehlmann, FoGR president emeritus, with the 2020 Ernestine I. Smith Environmentalist of the Year award in the category of Forest Champion. Chris was one of three recipients of this year's award, along with Rick Coates, director of Forest Unlimited and wildlife biologist and film maker, Maya Khosla.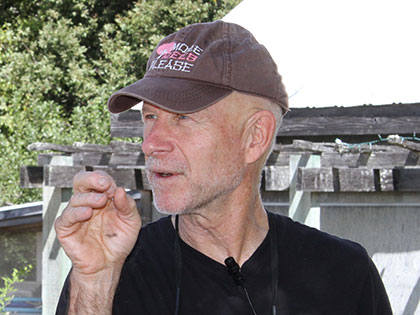 Chris Poehlmann served for 7+ years as president of FoGR. He led successful movements to stop several major logging, forest-to-vineyard conversion and development projects in north-west Sonoma County. Chris has pulled together legal action, fundraising, protests, publicity, and collaboration with other environmental groups to stop these projects, which had, and will have, major impacts to the Gualala River watershed.
Although Chris' tenure as FoGR's president ended in early 2017, he continues to provide bold leadership and remains actively involved in the volunteer organization's work. Chris is a key member of FoGR's Education and Outreach Committee and generously shares his time, knowledge and immense skills which are widely evident.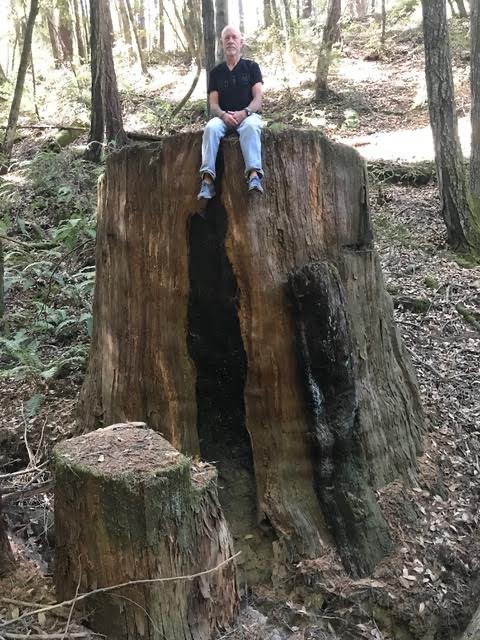 The Sonoma County Environmentalist of the Year Award, initiated in 1975, recognizes people who made outstanding efforts to protect natural resources in Sonoma County, directly or indirectly, or advanced their better stewardship. The Ernestine I. Smith Lifetime Environmental Commitment Award initiated in 1994, is granted to persons recognized by the SCCC as having devoted a major part of their lives working for the conservation and improvement of the natural environment.
The 2020 awards will be presented at the SCCC & Sierra Club Sonoma Group's Holiday Networking and Environmental Awards Event via Zoom on December 4, 2020 from 7:00-8:30pm. To register for the Zoom event, go to https://envirocentersoco.org/awards/
The Sonoma County Conservation Council was founded by an alliance of local groups to share resources to protect and restore the environment. SCCC is a non-profit organization dedicated to maintaining and enhancing the quality of the environment for the general public in Sonoma County.