by Jeanne Jackson
November, 2020
Friends of Gualala River (FoGR) appealed the most recent ruling on the Dogwood THP (Timber Harvest Plan) to the state appeals court. Attorney Edward Yates represents FoGR. Briefs are in to the three-judge panel. Yates estimates we will know the judges' decision by the end of the year if Gualala Redwood Timber (GRT) doesn't request oral arguments. If GRT does, then possibly February of next year. This legal action is important on several levels, including the fact that FoGR was awarded a temporary restraining order to halt any logging while this is in litigation.
FoGR has joined forces with the Center for Biological Diversity (CBD) in filing a federal Endangered Species Act lawsuit. Attorney Stuart Gross represents FoGR and CBD. GRT recently filed a motion to dismiss the complaint, which will be heard in December. FoGR and CBD are currently in the "Fact/Expert Discovery" phase. If the timing stays true, the trial will be in December of 2021.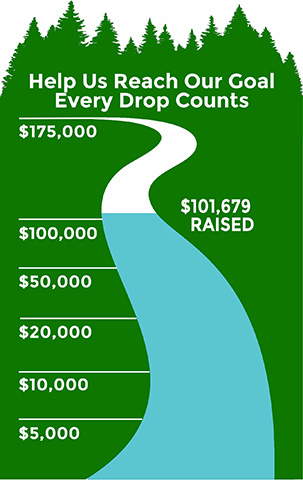 FoGR needs to raise $175,000.00 for this effort. Fundraising has brought in a little over $100,000 so far, a very good start. It shows the immense community support we have for this effort. If FoGR and CBD prevail, it will set a precedent for all North Coast rivers.
In pursuing these legal efforts, I am constantly reminded that it is an honor to speak for our river, the Gualala River.