The Conservation Fund purchases nearly 20,000 acres of timberland and creates the largest protected working forest in California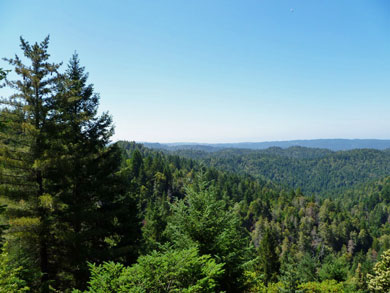 [excerpt:]
In a high-profile win for forestry, a public-private partnership led by The Conservation Fund has completed the largest conservation project in the history of Sonoma County. Together with its partners, the Fund has purchased and protected the 19,645-acre Preservation Ranch property, a vast forested parcel threatened by development and vineyard conversion. The Fund will sustainably manage the land for timber, carbon sequestration and restoration of coho salmon habitat.
. . .
"By protecting Preservation Ranch, we are fulfilling a goal we set more than a decade ago," remarks Chris Kelly, California Program Director with The Conservation Fund. "These iconic redwood and Douglas fir forests provide not only timber, but also jobs, cleaner water, cleaner air and critical habitat for dozens of species. They simply can't be replaced, and we're gratified that so many partners and public supporters have joined us in protecting these lands for their environmental and economic benefit."
. . .
---
For additional information, see:

Preservation Ranch Acquisition
Coastal Conservancy staff recommend that the Conservancy authorize the disbursement of up to $10,000,000 to The Conservation Fund to acquire the property known as "Preservation Ranch."

$24.5 million deal to protect
20,000-acre Sonoma County forest
A national conservation group has reached an agreement to buy nearly 20,000 acres of timberland in northwestern Sonoma County, a move that derails the long-disputed, forest-to-vineyards conversion project pushed by CalPERS, the giant state workers pension fund. February 26, 2013, Santa Rosa Press Democrat
"Preservation" Ranch


The so-called "Preservation" Ranch is a 19,300 acre development in the heart of the Gualala River watershed. Premier Pacific Vineyards plans to destroy and fragment coastal redwood forest to plant grapes on the ridgetops – and call that "preservation."
Artesa Sonoma forest-to-vineyard conversion


CAL FIRE has approved the Environmental Impact Report (EIR) for Artesa Winery's controversial plan to clear-cut 154 acres of coastal redwood forest to plant a vineyard in Annapolis. The EIR claims that the project will have no significant environmental or cultural impacts.
---