Excerpts from Eric Wilder, Starhawk speeches
Annapolis Winery, August 24, 2013
Eric Wilder, Kashaya Pomo artist, grandson of Kashaya tribal spiritual leader Essie Parrish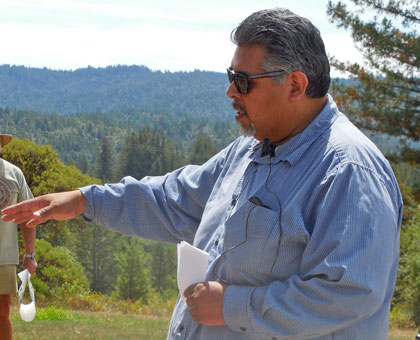 I knew that I was walking on the land my people have been walking on for thousands of years. That is a feeling not everyone can experience. It's a source of pride. We have village sites all over the place here. These places are still there. I was taught our language, our history, where our village sites are. Now it's my turn to teach.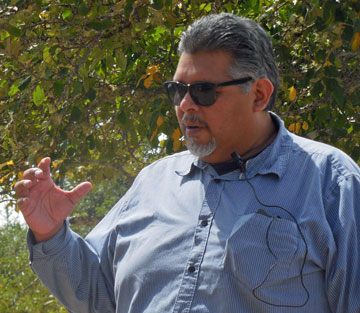 These places where we lived for thousands of years, we didn't just come into a place and just tear it up. For thousands of years, we only took what we needed. We took care of the land. It was done with a blessing. We have an agreement with our brothers and sisters, the animals and plants. They agreed to be sacrificed for us.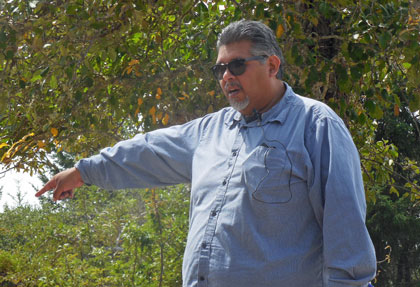 As a tribal chairman, I've seen some of our sites scraped away. There was a site over by Fort Ross, for example. A vineyard came in with a bulldozer and scraped away house pits, and a round house pit that was still there, and some artifacts….and they scraped it all away with a bulldozer.
And so they brought in their archaeologists. And after all that had been done, and I came in there as a tribal chairman. We had our cultural resource people, and we said, "Yeah, there was a village here that we know about." And they said the archaeologist is out there looking around marking things and said…"Well I've looked in this area and there's nothing there." And I said, "Well, that's because you need to look in this gully where you bulldozed it. It's all there now."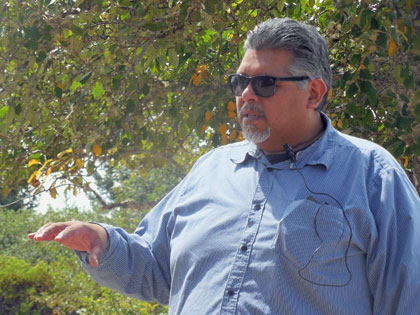 "You know, this is the struggle we have as Native people. You can scrape away as long as you want. But you know the one thing you can't take away is the blessing that was here for this village. It will always be here. And we will honor that."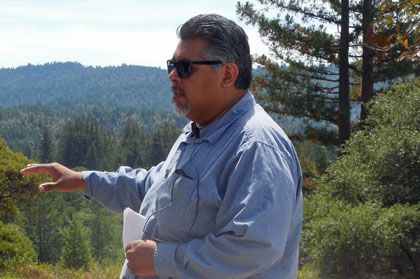 And the way I feel about this place here…our people lived here. Our people ate the berries, the nuts, the trees. It gave us shelter. We fished in the river. We used the springs. All these things we did with prayer, with respect. And it took care of us. And for me to hear that they are going to bulldoze all that away…. to me, it's a personal thing.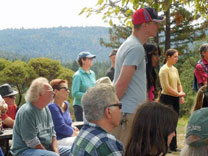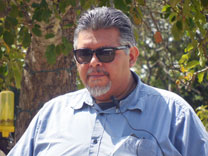 I hope you will all stand up with us — you'll all stand up with our brothers and sisters, the plants and animals. Because I see what's going to happen. They are killing them. They are killing my brothers and sisters. And I see because we are part of this land. Our people will always be a part of this land.
---
Starhawk, Author and peace, environmental, and global justice activist and trainer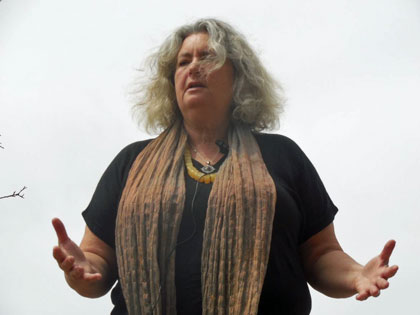 If we love this land, we can step up and help protect it. And I think that that's why we're all here today, because we understand that.
There was an indigenous elder from one of the tribes in Mexico. He said, "What does it mean to be indigenous? It's not just who your parents were, who your ancestors were. It means to take on the responsibility of becoming a guardian of the land." In that sense, I think we can at least strive to become indigenous.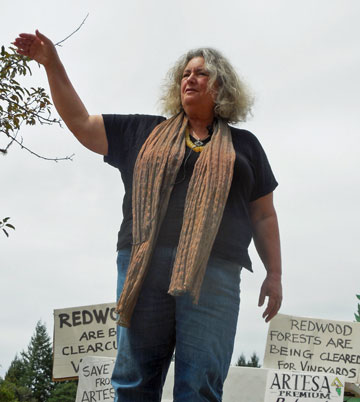 To me, it comes back to the question of what is sacred to us. It goes beyond any specific religion….what is sacred is what we care most deeply about. It means it's something we would take a stand for, something we would risk ourselves for.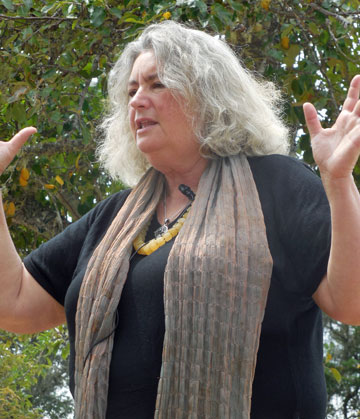 The idea of cutting down a million and a half board-feet of redwoods to plant a few grapes is insane. It's something that we should be standing up to stop.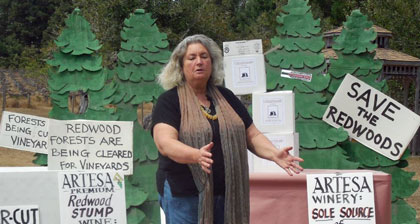 We need to stand with the Pomo and the Kashaya. What is crucially important is to see that this heritage is not scraped away by bulldozers, and that we treat it with the same respect you treat an old castle in England. Can you imagine that they would go into some town in Italy, and they would destroy an ancient church? Everyone would be up in arms. Well, this is our church, this is our castle.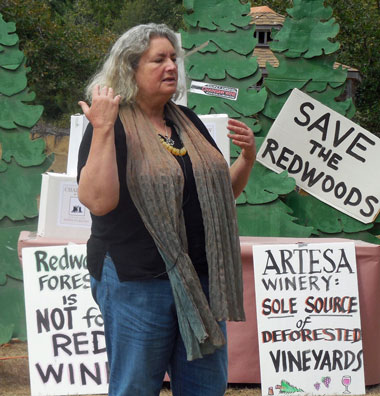 We need to learn from that heritage. We need to learn from the land itself. To do that, we actually have to be here. We can't do that if we are a Spanish corporation with its headquarters thousands of miles away and our only intent is to extract profit from the land. The idea that a foreign corporation can come in and can essentially turn us back into a colony, extracting its profits, not even leaving the profits or the money we might make if we were bottling it here — but sending it thousands of miles away — that's not nurturing this community, this land.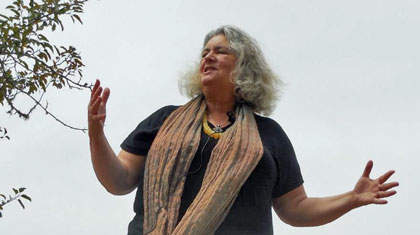 This is our local issue here. But it's bigger than local. This is the last of these projects. If we can stop this project, that's going to set to set a strong precedent that's going to deter other wine companies from thinking they can just come in and cut redwoods left and right and nobody will oppose them. If we don't stop it, it's going to open that door, and we're going to have to fight battle after battle after battle again. It's more than a local issue.
---