Thursday, March 3, 2011
7:00 p.m.
Gualala Arts Center
Investigative reporter Will Parrish will discuss his controversial recent series for the Anderson Valley Advertiser on the ecological toll of California's wine industry, with a special emphasis on rapacious vineyard development in the Gualala River watershed.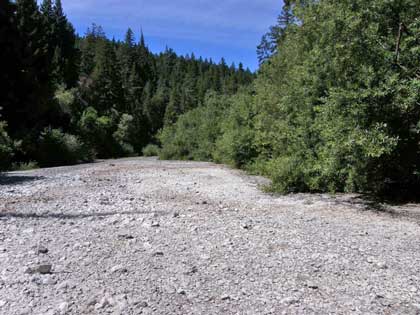 Summary
In the past two decades, as the regional economies of the North Bay, North Coast, and Central Coast have been increasingly restructured to supply into a global market for high-end premium wine, the landbase itself has been subjected to a corresponding reconfiguration: mountain-top removal vineyards, deforestation, pesticide use, and massive amounts of water diverted for irrigation and frost protection.
It has been a classic case of an unsustainable resource rush, driven by large financial institutions working in concert with out-of-town grape rush prospectors whose overriding interest is not the well-being of local cultures and ecoregions, but rather simply to strike it rich.
One regional poster child for this particularly reckless version of prospector capitalist economics is vineyard developer William Hill: perhaps the main Napa Valley pioneer of the use of massive bulldozers in the development of premium grape vineyards in the coarse, rocky, and well-drained soils commonly found high up on ridgetops. Hill and other corporate speculators have essentially colonized numerous other areas of Wine Country before, such as the Anderson Valley.
What lessons can we draw from these past instances of destructive vineyard development, which have sucked dry entire watersheds, forever transformed entire valleys and mountain ranges, and sterilized what were previously more vibrant local cultures? And how can we apply them to his most recent endeavor in the Gualala River Watershed: Preservation Ranch?
Parrish's presentation will include numerous insights from his detailed analysis of the political economy of North Coast wine industry, as well as his extensive research into current trends in vineyard development throughout the North Bay and North Coast: in Napa, Sonoma, Mendocino, Lake, and Solano counties.
Sponsored by Friends of the Gualala River
About Will Parrish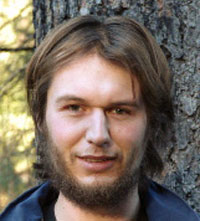 Will Parrish is an investigative journalist and unaffiliated scholar who lives on a developing permaculture homestead in Laytonville, CA. He is a regular contributor to the Anderson Valley Advertiser ("America's Last Newspaper") and also writes periodically for Counterpunch and Z Magazine.
He graduated from UC Santa Cruz (BA) in 2004, where he was denied his diploma as a penalty for organizing a protest against the privatization and neoliberal restructuring of the university.
He has also been active in various environmental, anti-nuclear, and anti-war campaigns and initiatives in California and New Mexico. He has recently published a critically acclaimed expose in the Anderson Valley Advertiser on the ecological destruction and political corruption that characterizes the North Coast wine industry.
More information
See Will Parrish's full series of articles on the North Coast wine industry in the Anderson Valley Advertiser:
Note: An online subscription to the Anderson Valley Advertiser costs $25/year. Will's series alone is worth that much! You can also find many of his articles on other websites via Google.]
---
Listen to Will Parrish on KPFZ Radio, January, 2011.