February 14, 2019
After the heavy rains of the recent 'atmospheric river' event, the Gualala River floodplain (threatened by the Dogwood logging plan) is doing its job.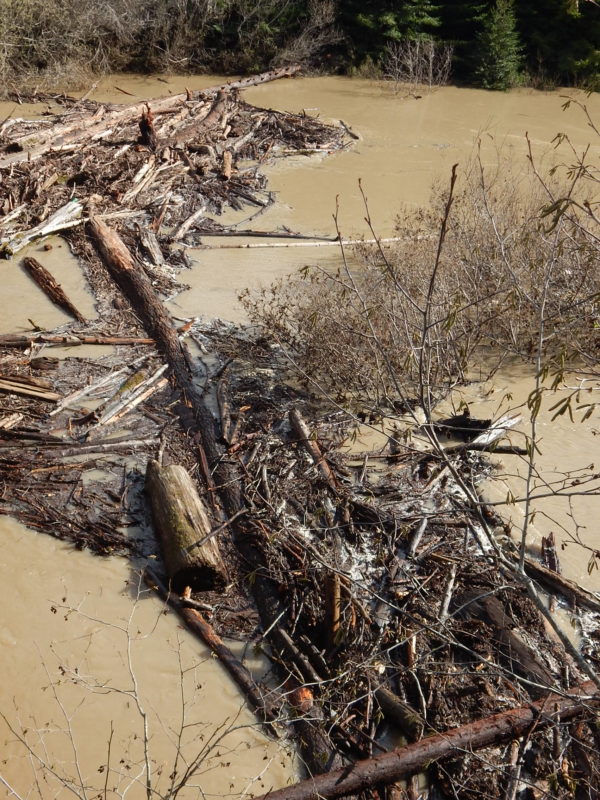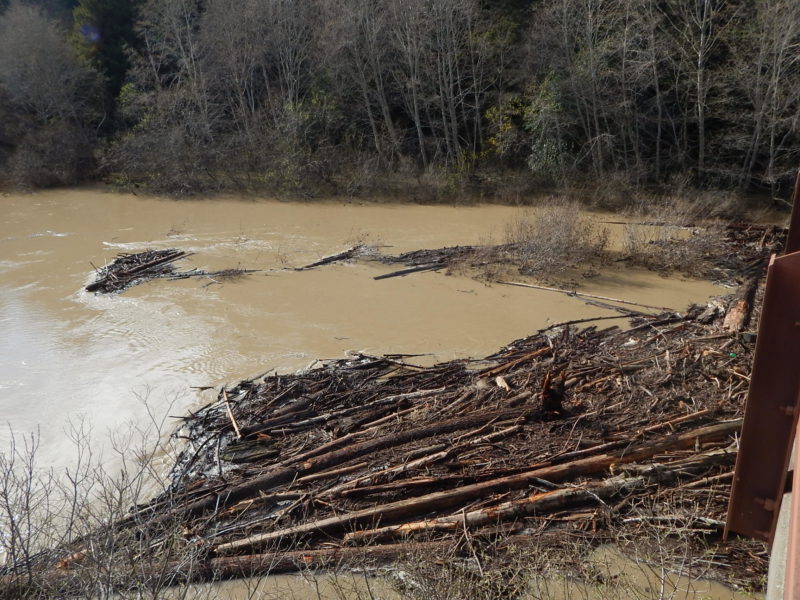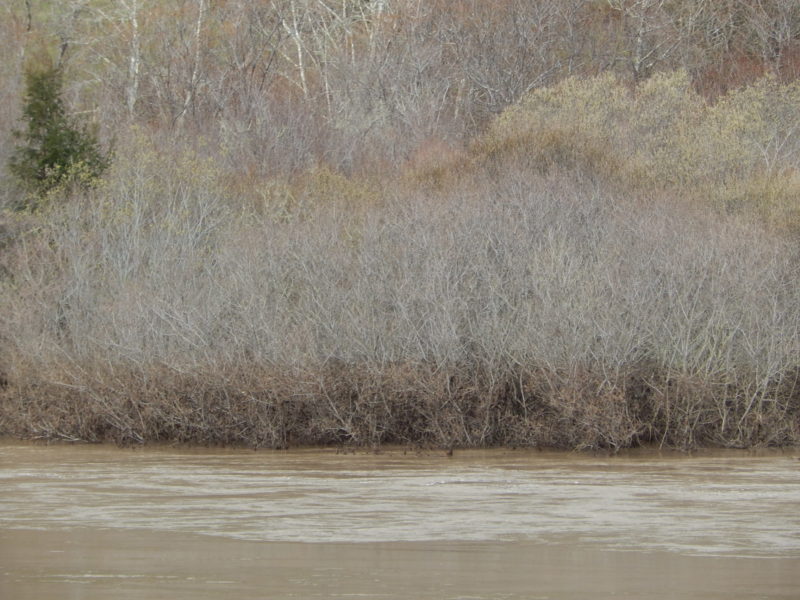 South Fork bridge (Twin Bridges, Annapolis Road):  Large log and debris jams on the upstream side, and downstream to the confluence with Wheatfield Fork. The willows on the opposite bank show a clear fresh silt line marking the peak flood water level, about 4 or 5 feet above the flood level in view, corresponding with the level of fresh silt and fine sand deposits on the banks under the bridges.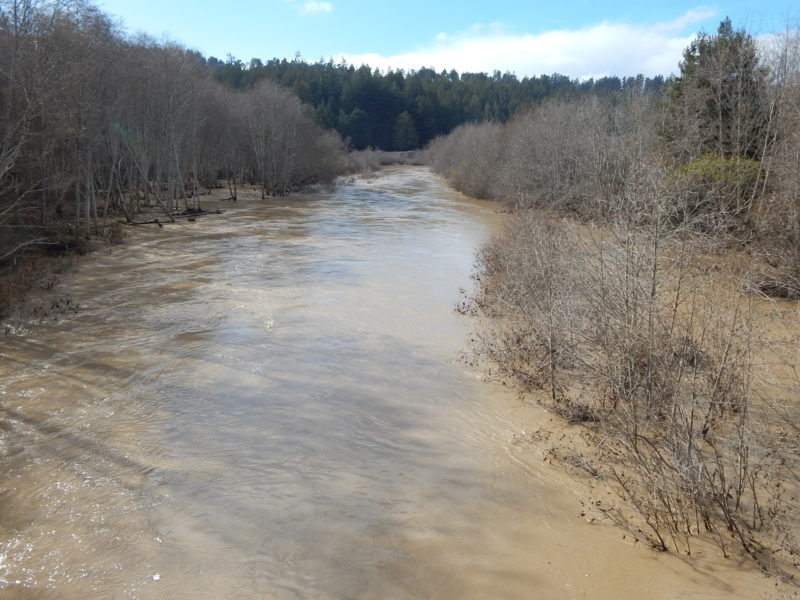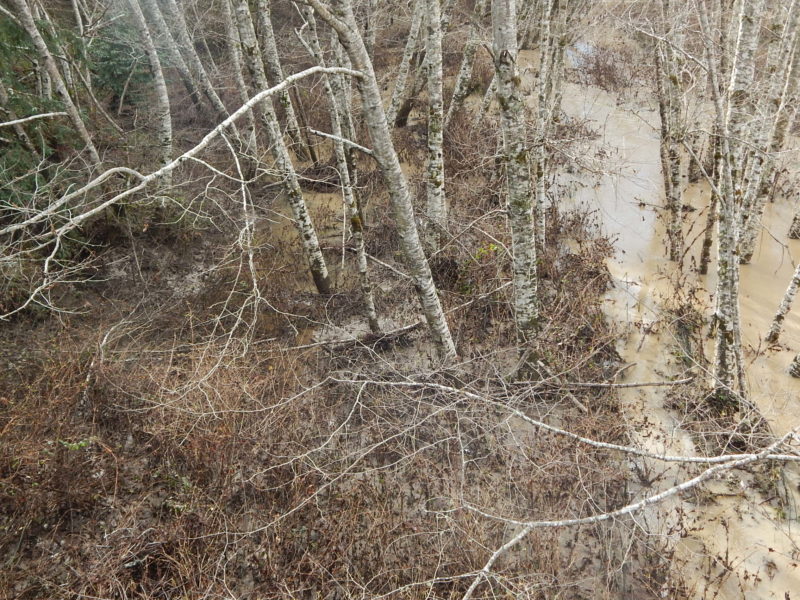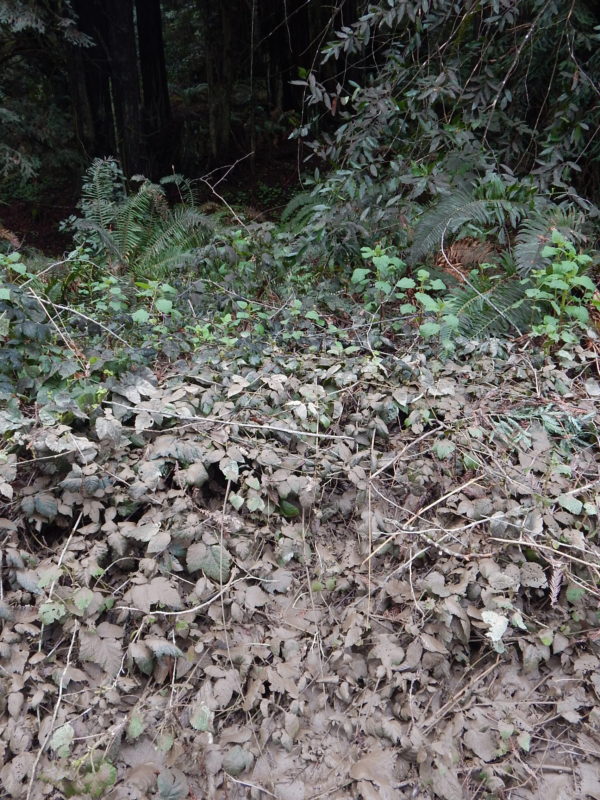 Wheatfield Fork bridge (Twin Bridges, Annapolis Road):  Downstream and upstream, showing complete submergence of the floodplain, with slow flowing (not standing) water. The floodplain is now part of the river channel. The channel is flowing fast. Thick silt and fine sand deposits are trapped in emergent riparian thickets, in burial-tolerant vegetation. This is the floodplain process of dense riparian vegetation cleaning fine sediment out of the river.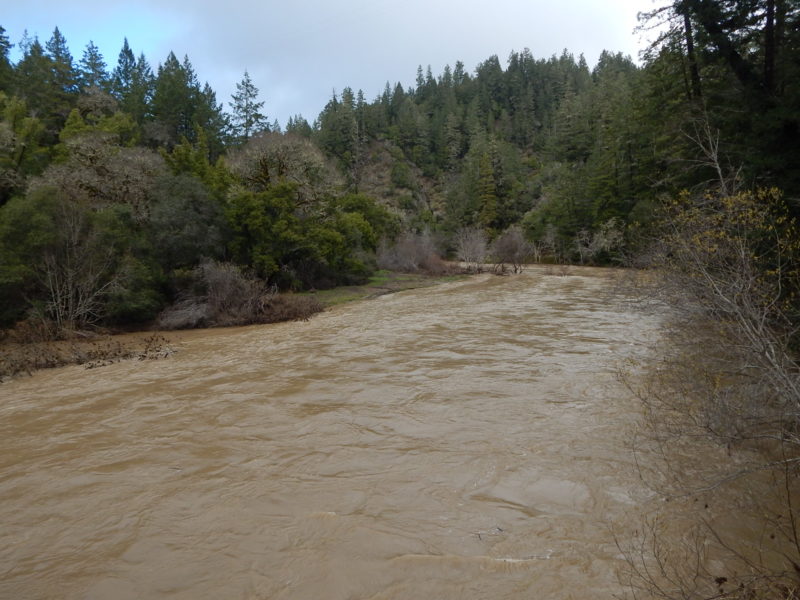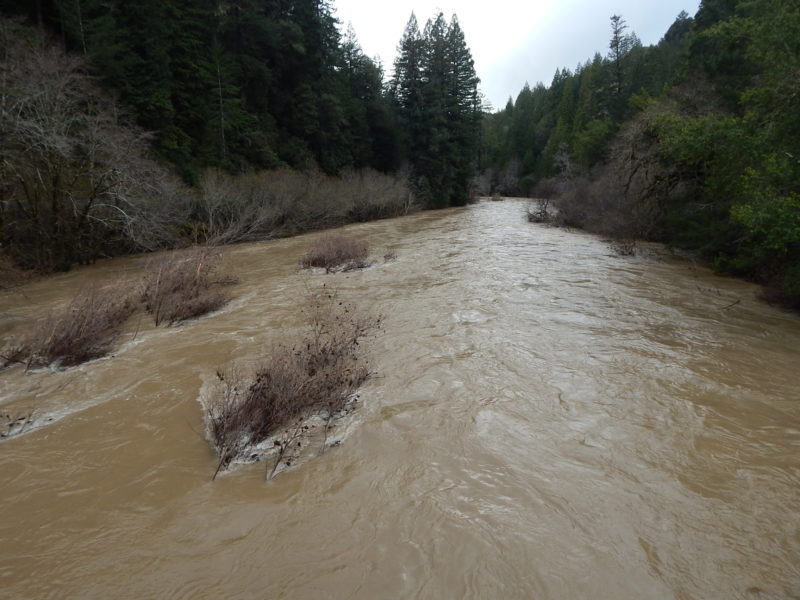 Wheatfield Fork, Clarks Crossing (Annapolis Road/Stewarts Point-Skaggs Springs Rd):  Narrower, steeper canyon-confined channel with swift flow and little or no floodplain.