Thursday, March 7
7:00 – 9:00 p.m.
Gualala Arts Center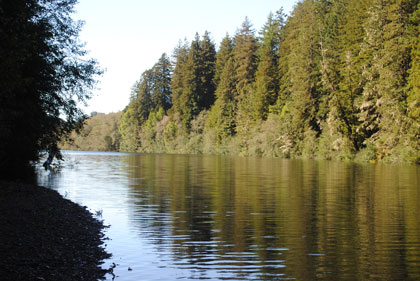 The full Gualala River, by Jeanne Jackson
Mendonoma Sightings and Friends of the Gualala River will co-host Gualala River Sightings, a gathering of photographic "Mendonoma Sightings" along the Gualala River on Thursday, March 7th at 7:00 p.m. in the Coleman Auditorium at the Gualala Arts Center.
Jeanne Jackson, author of the very popular Mendonoma Sightings column in the Independent Coast Observer, and Friends of the Gualala River invite all Mendonoma Sightings followers and river-watchers to contribute original photographs to share at this special "live" Mendonoma Sightings event.
Please submit your favorite photos related to the Gualala River and its watershed, from the mouth to the mountains to Jackson at sightings@mendonoma.com by March 1st. A maximum of three photos per photographer, please.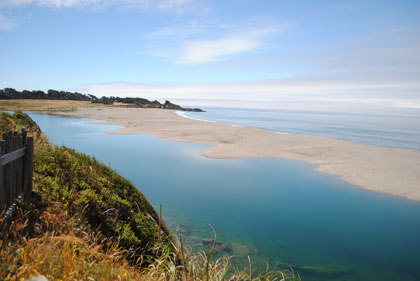 The closed Gualala River lagoon, by Jeanne Jackson
Your favorite river photos will be shown at the event with photographic credit. You will be invited to speak for one minute about your river sighting or Jackson will be happy to read your sighting to the audience. There will be several photographic excellence awards given that evening. Winning photos will be featured in Jackson's Mendonoma Sightings column in the ICO and on her Mendonoma Sightings blog, as well as on the Gualala River website.
There is no charge for this event, but donations to Friends of the Gualala River will be gladly accepted at the door.