A message from Larry Hanson, president of Forest Unlimited, an environmental organization based in Sonoma County, which has worked closely with Friends of Gualala River for many years.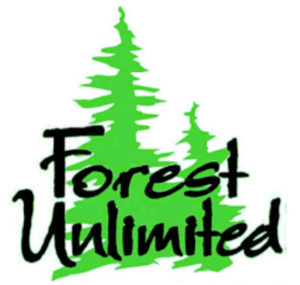 Forest Unlimited has been interested in the Gualala River watershed since its inception as a 501(c)(3) non-profit organization in 1995.
When we were forming our organization for forest protection, we noted that the area in northwest Sonoma County had the largest contiguous forests and the best site classes. Here the trees grow larger, and there are more mature trees per acre. Through much of these forests flowed a major river, the Gualala, whose waters ran in a unique northward direction to the ocean because of the San Andreas fault. And this watershed's location is one ridge away from the fabulous Sonoma/Mendocino coastline.
Since much of our organization is built on grassroots organizing of forest watershed groups in Sonoma County, we have generated a network of supporters for good forestry county-wide and also outside the county. When Friends of Gualala River (FoGR) started challenging the larger impacts to their forests and river, we helped out using some of our expertise and publicity with our county membership.
After years of doggedly contesting the large conversion projects of so-called Preservation Ranch and Artesa Winery, FoGR successfully defeated those attempts. When local politicians started taking credit, we organized an event we called The Tribute to honor FoGR for the real work that was done to defeat the onslaught by these outside enterprises. We invited Dan Hamburg, a county supervisor and former congressman to speak to give his perspective on this effort.
More recently, Forest Unlimited has collaborated on legal challenges with FoGR and intends to work with them on good forestry in the future.
Larry Hanson, Board President
Forest Unlimited