Volunteer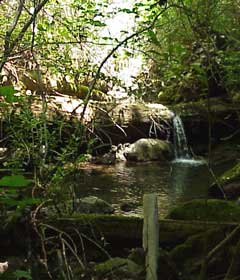 Community involvement is the heart of our efforts to defend the river and the species whose lives depend on it.
We need volunteers to help with letter writing, design and distribution of flyers and brochures, fund raising, and scientific and legal research. We also need committee members to help with outreach, communication and long-range strategies.
To volunteer, send email to info@gualalariver.org.
Become a Member
Please join our efforts in protecting the Gualala River and its watershed by becoming a member of Friends of Gualala River.
The Gualala River has been admired for generations for its wide floodplain, hundred plus year-old redwood trees, and wild habitat lending itself to a myriad of flora and fauna.
By becoming a member of FoGR, you can have the satisfaction of knowing that you are participating in a grass roots organization dedicated to protecting the Gualala River, one of the last wild forested rivers of the North.
Through conservation and education, we can help preserve and conserve the Gualala River, while improving the quality of life for all wildlife within its watershed.
The funds raised through memberships will help FoGR develop interpretive programs, expand its educational and outreach goals, support litigation, sponsor research and publish interpretive literature.
Membership in Friends of Gualala River is free for students 18 and under (students: send us an email: info@gualalariver.org), with adult memberships starting at only $25.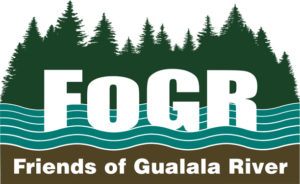 Annual membership levels:
| | | |
| --- | --- | --- |
| Coast Lily | $ 25 | |
| Red-legged Frog | $ 50 | |
| Steelhead | $ 100 | |
| Western Pond Turtle | $ 250 | |
| Bald Eagle | $ 500 | |
| Coast Redwood | $ 1,000 | |
| Other amount | your choice | |
Become a proud member of Friends of Gualala River. You can join on-line (above), or mail your donation to:
Friends of Gualala River
PO Box 1543
Gualala, CA 95445
Friends of Gualala River is an independent 501(c)(3) non-profit organization recognized by the IRS (EIN# 83-4233346). Your donation may qualify as a charitable deduction for federal income tax purposes. Consult with your tax advisor or IRS to determine whether a contribution is deductible.
You may also be able to reduce your taxes by donating to FoGR
directly from your Individual Retirement Account (IRA).