Volunteer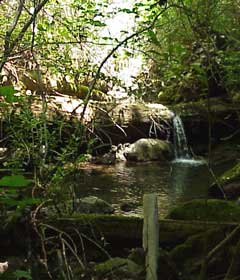 Community involvement is the heart of our efforts to defend the river and the species whose lives depend on it.
We need volunteers to help with letter writing, design and distribution of flyers and brochures, fund raising, and scientific and legal research. We also need steering committee members to help with outreach, communication and long-range strategies.
To volunteer, send email to info@gualalariver.org.
Donate / Join Us

Funds are needed for scientific experts, education, communication, and litigation. Read our annual reports & requests for funds.
As an affiliate of the Redwood Coast Watersheds Alliance, a 501(c)(3) non-profit organization recognized by the IRS (EIN# 68-0207591), donations to Friends of the Gualala River are tax-deductible.
  – or –

Send a check to:
Friends of the Gualala River
P.O. Box 1543
Gualala, CA 95445
Subscribe to our Mailing List:
Privacy notice:
Friends of the Gualala River will not share your name or email address with any other organization.