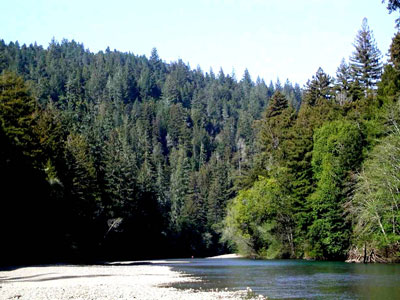 [excerpt:]
The effort to buy Preservation Ranch still needs money and a state board's okay before the controversial timber-to-grapes conversion proposed near the town of Annapolis is officially halted.
"We've got some work to do," said 5th District Sonoma County Supervisor Efren Carrillo regarding the milestone $24.5 million purchase now being hammered out among several conservation groups. Four entities have pledged to make the Preservation Ranch deal happen but the transaction still needs funding approvals from the California Coastal Conservancy and the Sonoma County Board of Supervisors, the latter in their capacity as directors of the Sonoma County Agricultural Preservation and Open Space District.
Coastal Conservancy directors next month will look at the Preservation Ranch purchase that depends on a $10 million Coastal Conservancy grant, and Sonoma County Supervisors in April or May will need to approve a $4 million grant from the Open Space District . . .
---
For additional information, see:

Support the purchase of
Preservation Ranch
Please send a letter of support TODAY for the California Coastal Conservancy grant to purchase Preservation Ranch.

Letter from FoGR supporting the purchase of Preservation Ranch
Friends of the Gualala River enthusiastically supports the Coastal Conservancy staff recommendation to assist The Conservation Fund in the purchase of Preservation Ranch in western Sonoma County.

$24.5 million deal to protect
20,000-acre Sonoma County forest
February 26, 2013
Santa Rosa Press Democrat
"Preservation" Ranch


The so-called "Preservation" Ranch is a 19,300 acre development in the heart of the Gualala River watershed. Premier Pacific Vineyards plans to destroy and fragment coastal redwood forest to plant grapes on the ridgetops – and call that "preservation."
Artesa Sonoma forest-to-vineyard conversion


CAL FIRE has approved the Environmental Impact Report (EIR) for Artesa Winery's controversial plan to clear-cut 154 acres of coastal redwood forest to plant a vineyard in Annapolis. The EIR claims that the project will have no significant environmental or cultural impacts.
---