[excerpt:]
The California Public Employees Retirement System, the giant state workers pension fund, is severing its investment ties with a Napa-based vineyard management firm pushing one of Sonoma County's largest and most controversial land- use projects.
The move threatens Preservation Ranch, the proposed 1,769-acre forest-to-vineyard conversion in northwestern Sonoma County, wine industry sources said.
Environmentalists have rallied nationwide against the project, saying it would harm water resources and wildlife, including beleaguered salmon and steelhead populations in the Gualala River watershed.
. . .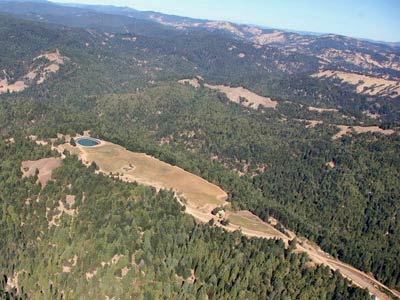 Evans Ridge vineyard development on 'Preservation' Ranch
---
Home | About FoGR | Get Involved | Photo Tour

River Facts | Forestry | Vineyards | Water Export