Charles Ivor, President of Friends of Gualala River and a long-time observer of our river, entreats us to take time to visit, relish, and understand all the action taking place in the estuary of the Gualala River. As you drive into or through Gualala, check to see if the river mouth is open or closed, and take time on the bluff trail to track the types of wildlife that visit there in search of food.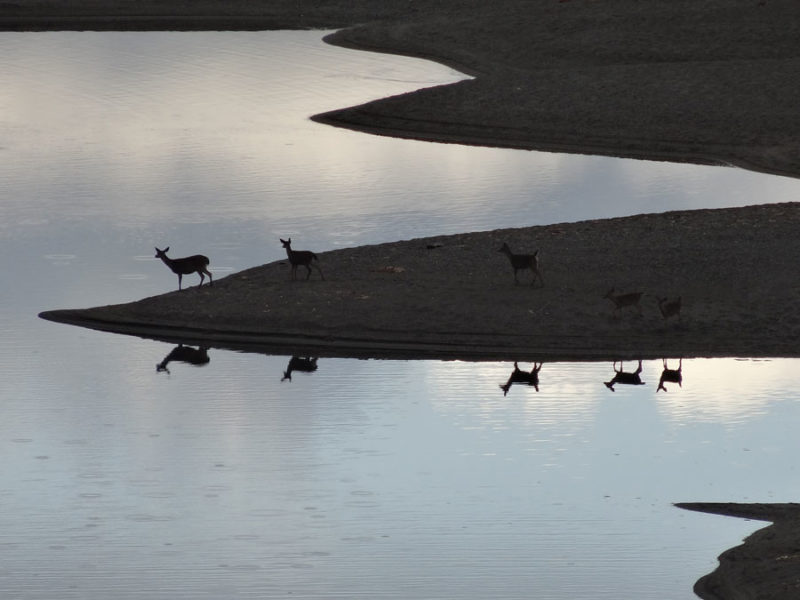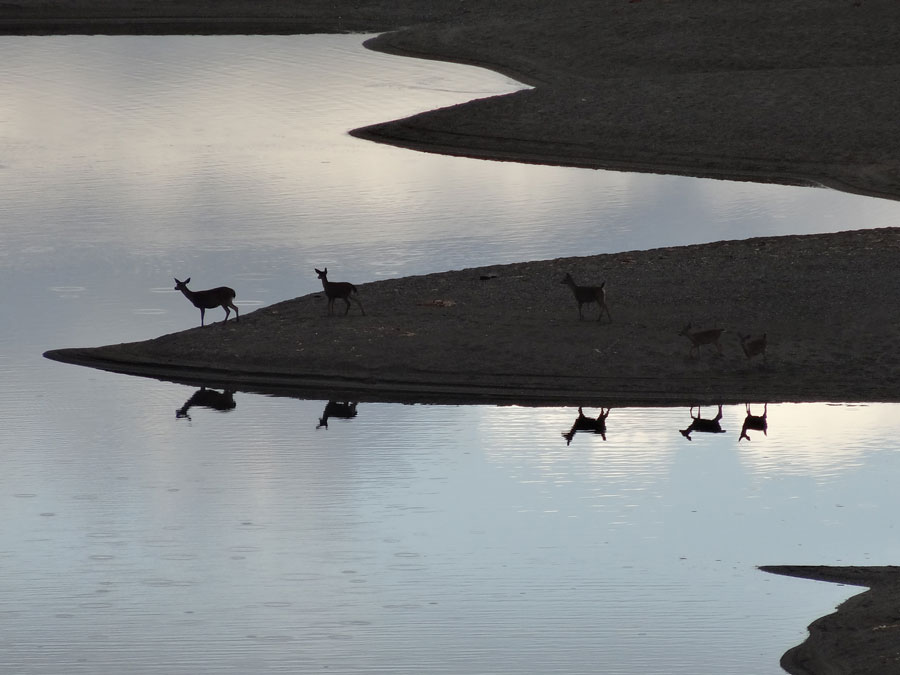 The fall on the coast here is a special time for change and renewal. Our Gualala River has an estuary like many other coastal rivers that provide a home for young steelhead to feed all summer on a rich population of aquatic insects as well as terrestrial bugs. This summer home is also home to river otters and many species of birds including kingfishers that feed on small fish.
As fall rain fills the estuary, fresh river water mixes with ocean water when waves break over the sandbar. This brackish water soon flushes out by wave action and rainfall, allowing young fish to return to the ocean to feed on the abundant sea life. These young fish spend time in the ocean and within a few years, steelhead become sexually mature and return to their river to reproduce, spawning in the right-sized gravel. Thus young fish start to head out to sea as the river flows increase and adult fish come in to the river.
The open river mouth this time of year is full of life. We can see harbor seals and numerous types of birds—all hoping for a feast. It is a great time to visit the river mouth and track the types of wildlife there. Get out and enjoy this unique place.