Friends of Gualala River (FoGR) would appreciate your continued, or perhaps new, enthusiastic support. Please aid our efforts to protect the river and its forests, speed their recovery, fight global warming impacts, and thus, most important, help preserve wild places for future generations.
A good introduction starts with our mission statement:
FoGR's goal is to protect the Gualala River watershed and the species that rely on it. We are a non-profit, grassroots watershed protection association formed to share common concerns and research regarding the welfare of the Gualala River, its estuary and habitat.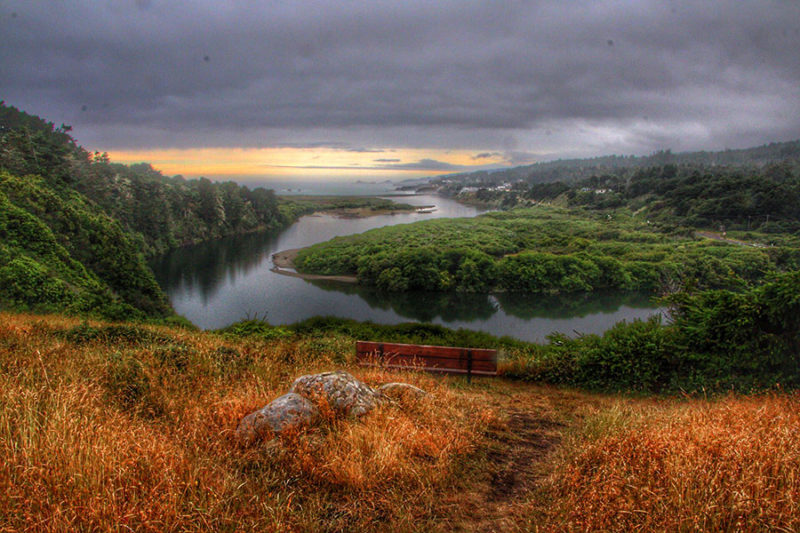 As a local all-volunteer citizens group, FoGR has time and again proven itself a highly effective advocate for science-based forest protection and conservation.
The significance of our ongoing victories in watershed protection has been sizable, considering our modest membership numbers. We have been praised for our successes by similar groups in the North Coast. Whether you look at our most recent court wins challenging destructive timber harvest plans or at our past victories preventing mass forestland conversion to vineyards, FoGR has succeeded by parlaying its call for sensible forest protection with effective science-based advocacy, in and outside of the courts.
We are now in a building phase. With FoGR successfully expanding its membership and capacities, new and long-time members have smoothly merged to take on and accomplish very different but important new projects. See the reports below from the leaders of those groups describing the fruit of this new burst of progress.
December 2018 newsletter:
#   #   #
Thanks to all those who contributed to the production of this newsletter, including Chris Poehlmann, Peter Baye, Charlie Ivor, Laura Baker, Lynn Walton, Larry Hanson, Annie Mills, Jeanne Jackson, Shirley Heath, Dave Jordan, Mike Nelson, Drew Fagan, Mike Shoys, Rick Denniston and Anne Mary Schaefer.