Technical comments on the "Dogwood" and "Apple" logging plans from Greg Kamman, a hydrologist with over twenty five years of technical and consulting experience in the fields of geology, hydrology, and hydrogeology.
The data analysis in Kamman's letter concludes that GRI's consultant's 2010 "analysis is flawed and grossly underestimates the potential impacts on steelhead summer rearing habitat in the river due to surface water drafting."
Kamman concludes that "there is no doubt in my mind that the OEI analysis is not a realistic or accurate assessment of potential pumping-induced impacts to aquatic habitats in the SF Gualala River," and recommends that "State resources agencies should not approve the Dogwood and Apple THP's until it can [be] correctly demonstrated that water drafting will not impact aquatic species and associated habitats".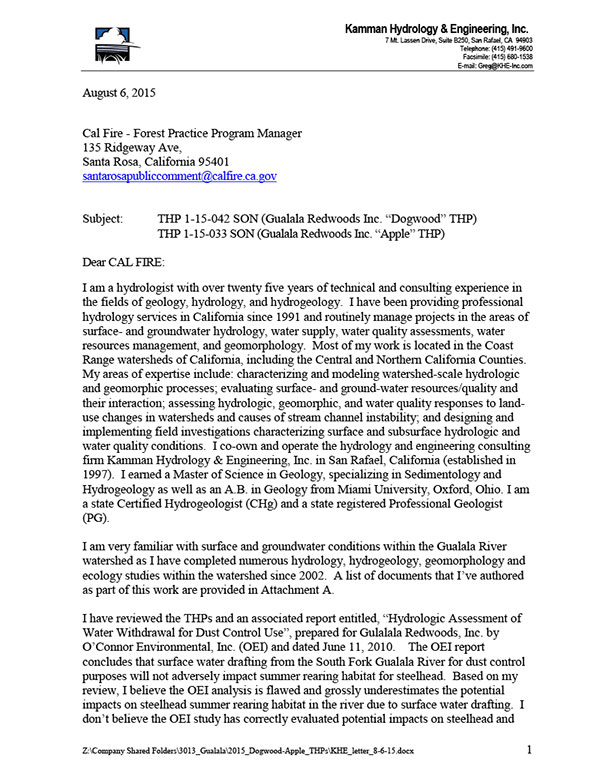 Click on the image above to download a pdf version of the letter.