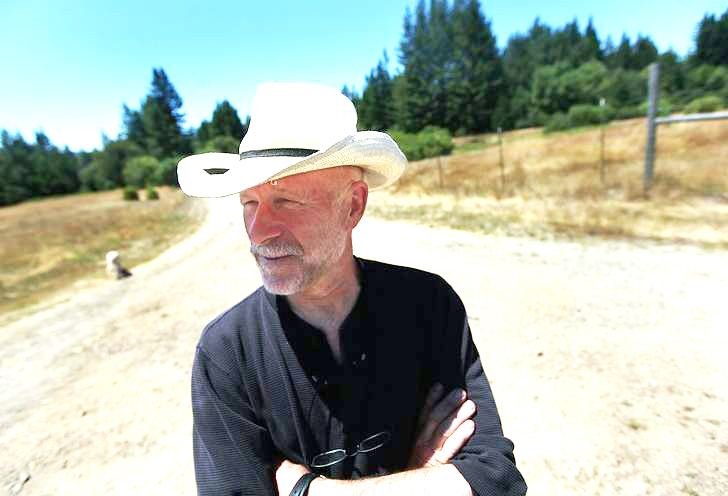 Chris Poehlmann, a long-time active member and President Emeritus of Friends of Gualala River (FoGR), will be recognized as an "Environmentalist of the Year" by the Sonoma County Conservation Council (SCCC) and the Sierra Club Sonoma Group at their annual awards event on December 4, 2020 (held via Zoom this year).
Congratulations, Chris!
In announcing the awards, SCCC said,
"2020 has been Northern California's fourth consecutive year of major wildfires, one of the many serious consequences of climate change. As our forests transition to adapt to climate change, people must adapt as well. While continuing to protect the traditional roles of forest as wildlife habitat and an essential element of watersheds, we must re-think our relationships with fire and the landscape to safely adapt human communities to wildfire while maximizing carbon storage in forests and other ecosystems.

We would like to honor three leaders who are addressing these issues."
Rick Coates, Executive Director of Forest Unlimited, and Maya Khosla, a wildlife biologist, film maker and writer will also be honored as 2020 Ernestine I. Smith "Environmentalists of the Year" – Forest Champions, along with Chris Poehlmann.
Chris "led successful movements to stop several major logging, vineyard and development projects in north-west Sonoma County. Chris pulled together legal action, fundraising, protests, publicity, and collaboration with other environmental groups to stop these projects, which would have hugely impacted the forests and watersheds in the north-west county," said SCCC.
The Sonoma County Environmentalist of the Year Award, initiated in 1975, recognizes people who made outstanding efforts to protect natural resources in Sonoma County, directly or indirectly, or advanced their better stewardship. The Ernestine I. Smith Lifetime Environmental Commitment Award initiated in 1994, was granted to persons recognized by the SCCC as having devoted a major part of their lives working for the conservation and improvement of the natural environment. Additionally the SCCC has made awards for Young Environmentalist of the Year; for Outstanding Educators, Projects and Programs; and for Special Recognitions.
In 2016 the SCCC Board merged the Sonoma County Environmentalist of the Year Award with the Ernestine I Smith Lifetime Environmental Commitment Award. This award is now called the Ernestine I. Smith Sonoma County Environmentalist of the Year Award. Ernie Smith was one of the key early Conservation Council leaders and a long-standing Sonoma County environmentalist. This award recognizes Ernie's inspirational legacy, her generation of trail-blazing environmental leaders, and environmental trail-blazers of today.