Love Locally!
Please consider a year-end donation to
Friends of Gualala River
Your year-end support of Friends of Gualala River (FoGR) on local issues will make your dollars go the farthest and have a direct benefit for your local community.
In this brief end-of-the-year outreach for your support, FoGR thanks you for what you have done this past year to champion FoGR's work to maximize the vitally needed recovery of the watershed and to safeguard our area's most important hope for future economic prosperity, green tourism.
A generous gift to this hard-working and newly re-energized community-based group will make 2018 a banner year for this river and the 300 square miles that give it life.
A tax-deductible donation will keep the successes coming in FoGR's work to protect the river & watershed, and FoGR's exciting new efforts to establish long-term preservation status for the land at the river mouth, which is now up for sale. FoGR has stepped forward to help the community take advantage of this once-in-a-lifetime opportunity to conserve these ecologically crucial wild areas near the rivers' gateway to the ocean.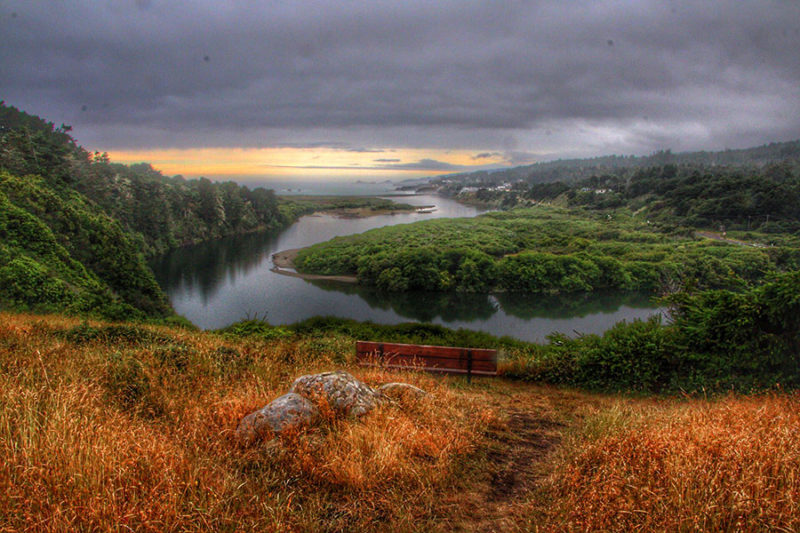 Your gift will help cover costs incurred by this all-volunteer group to continue its work on these important projects and more:
The ongoing court challenge to the Dogwood Timber Harvest Plan with its five miles of harvesting century-old trees in riverside floodplain areas.
Public comment submissions and review of other timber harvest plans throughout the watershed.
Facilitation of public acquisition and long-term conservation of the 121 acres of river mouth and estuary "Mill Bend" parcels now up for sale.
Public educational events that bring expert speakers to talk on watershed science and regulatory issues.
Securing public access opportunities to the vast ex-"Preservation Ranch" lands that were once slated for vineyard "ranchettes" before FoGR led the fight to save the forestland slated for clearing.
A project to place signs at the road entrances to the watershed, announcing your entry into the Gualala River watershed.
The costs related to assembling a panel of consulting scientific experts to effectively submit game-changing challenges to damaging timber harvest plans.
Aiding the community in striking a path towards smart growth, recovery and conservation of our wildlands, and a green economy that allows our community to share our area's natural beauty and profit from our good work to recover and conserve it.
We welcome your support:
Donate online
—  or  —
Send a check to:
Friends of the Gualala River
P.O. Box 1543
Gualala, CA 95445