by Chris Poehlmann, October, 2020
Two new plans have just been submitted to log the forest along Annapolis Road that will degrade large areas of the viewshed of one of our most treasured scenic roads.
The view of the hills from Annapolis Road and adjacent to The Sea Ranch before and after "Twin Bridges" will be an eyesore for decades to come if the two new timber harvests plans (THPs) by Gualala Redwoods Timber company are allowed as submitted — see photos below.
"viewshed" noun. An area that is visible from a certain vantage point, especially when considered valuable or worth preserving for aesthetic reasons.
The "Shep's Opening" and "Spruce" THPs, respectively numbered; 1-20-00144-SON and 1-20-xxxx-SON (plan number not yet assigned) will both log next to Annapolis Road for more than a mile. This area's largest trees will be cut, leaving thin, fire-prone forest on the ground and visual blight plainly visible from the road.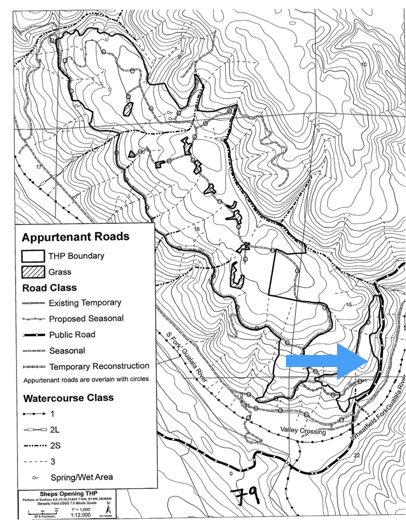 The plans have been submitted to CalFire, the California Department of Forestry and Fire Protection. The Forest Practice Rules include protections against cumulative impacts to six different vital resources, one of them is "Visual Resources."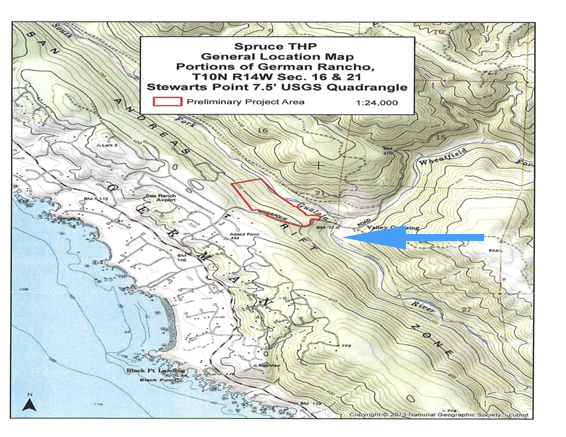 The footprints of these plans can and should be changed so as to protect the public's viewshed on this beautiful drive up through the recovering redwood forest, an inspiring public treasure that can be protected by adding buffer zones to the borders of these plans with minor financial impact to the applicant.
Please, quickly send in your comments asking for scenic resource protections on these plans using the identifying numbers.
Send to Calfire at:
SantaRosaPublicComment@fire.ca.gov
or by mail to:
CalFire, 135 Ridgway Avenue, Santa Rosa, CA  95401
And to Sonoma County 5th District Supervisor Lynda Hopkins at:
district5@sonoma-county.org
or by mail to:
Supervisor Hopkins, 575 Administration Dr., Room 100A, Santa Rosa, CA 95403
Your short letter added to others from our community will help convince those with power to prevent this damage to our beautiful area and its scenic roads.