This December, 2018 update details where FoGR is at the end of a tumultuous year of persistence. Everyone involved in the legal battles to protect the Gualala River floodplain should heave a sigh of relief, but not too deeply, for the struggles continue. Here we learn what may be next and why FoGR folks have to remain steady and vigilant.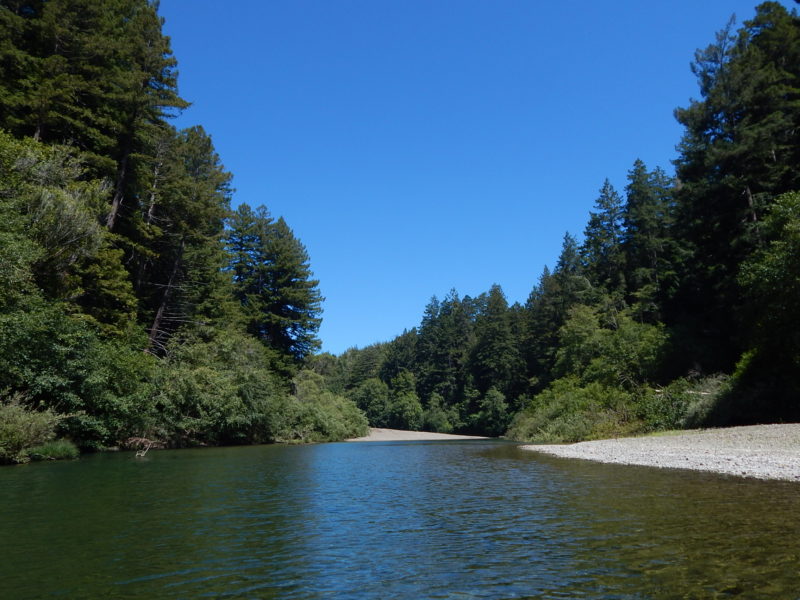 The second and (we hope) last round of litigation over the Dogwood Timber Harvest Plan (THP) is over, but the saga of Gualala River floodplain forest protection continues.
The best news is that Friends of Gualala River prevailed again in the CEQA (California Environmental Quality Act) lawsuit, temporarily halting the progress of the largest ever logging plan for the lower Gualala River. The CEQA lawsuit was essentially about whether CAL FIRE met legal, procedural standards for complying with requirements of environmental impact analysis, including evaluation of alternatives. They did not, even after being given the chance to "do over" the THP after the first court ruling in FoGR's favor, when we articulated major CEQA flaws of Dogwood.
Unfortunately, the court decision was not about the merits of CAL FIRE's decision to approve the Dogwood THP (whether the approval was in the public interest), or whether CAL FIRE's facts and scientific analyses were incorrect. It was just about whether the permit agency followed the rules as required by law. On October 16, 2018, the court concluded that FoGR won the second Dogwood THP lawsuit.
Here are some of the details of the "Dogwood II" lawsuit finale, and what may come next . . . without giving too much away.
In agreement with legal precedents, the Judge René Chouteau of Sonoma County Superior Court stated in Dogwood II that it is "absolutely clear" that THPs must be functionally equivalent to Environmental Impact Reports (EIRs). EIRs are supposed to be rigorous environmental analyses that support and consider meaningful public comments. That was a substantial win for FoGR and its conservation allies who care about reasoned state agency decisions about the environment.
The somewhat disappointing news is that we won the lawsuit mostly on largely legal points, not matters of disputed fact, evidence, public interest, or science about the environment – not because the court disagreed, but because legal standards about matters of "substantial evidence" require the court to "defer" to the presumed expertise and jurisdiction of state agencies. This means the Court generally allows CEQA agencies to be wrong or to have the benefit of the doubt on matters of substantial evidence, provided they are rational about explaining their conclusions. In Dogwood II, the Court followed these established legal precedents.
Moreover, the Court generally deferred to some of CAL FIRE's incredibly sloppy, glaring false premises and conclusions when these were given at least minimal explanation, right or wrong. In most cases of science and evidence disputed by FoGR, the Court relied a great deal on the concurrence of resource agencies like California Department of Fish and Wildlife, and the North Coast Regional Quality Control Board, who were cornered into defending their own erroneous claims and approvals regarding rare plants, wetlands, and fish impact assessment.
Another major favorable aspect of Dogwood II is that the Court concluded that CAL FIRE failed to meet California Environmental Quality Act (CEQA) requirements for evaluating project alternatives with less environmental impact and also for assessing cumulative environmental impacts to the river, forest and floodplain, in addition to those from the Dogwood THP itself.
FoGR objected that CAL FIRE (accepting Gualala Redwood Timber's alternatives analysis uncritically) dismissed reasonable, less environmentally damaging alternatives with no reasonable explanation, and with undue bias to the preferences of the applicant. The Court agreed with us overall on that point. Unfortunately, it is easy to rewrite and correct the alternatives analysis, and there is no law that compels CAL FIRE to approve only an environmentally superior alternative, or even a less damaging one.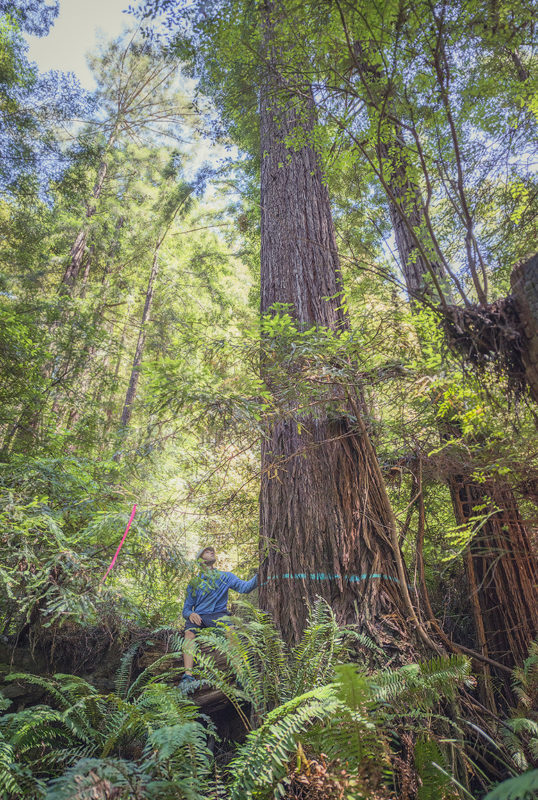 The Court also found that CAL FIRE failed to explain why it restricted the geographic scope of its cumulative impact analysis to a narrow portion ("planning watershed") of the Gualala River watershed as a whole and limited the scope of the other logging plans considered as cumulative impacts. In general, the Court found flaws with CAL FIRE's deficient explanations, not their conclusions themselves.
With regard to specific flaws in CEQA-equivalent analysis of rare plants, "wetlands," and steelhead trout and coho salmon, the Court applied legal standards that do not focus on the 'correctness' of a report's environmental conclusions, but on agency (CAL FIRE) findings that are presumed to be supported by substantial evidence – the minimum requirement for CEQA compliance. On these issues, the Court gave weight to the "expertise" of findings and approvals from other state agencies (California Dept. of Fish and Wildlife, Regional Water Quality Control Board), and the adequacy of "expertise" of registered professional foresters.
This clearly points to the need for FoGR and other environmental organizations to make sure that these key resource agencies (who are essential participants in the THP review process) are providing highly qualified staff and critical scientific review to floodplain THPs, using the best available science and agency policy. Therefore, FoGR has to do all that is possible to prevent any use of perfunctory, erroneous, or permissive comments by these agencies and to ensure they are not drawn into merely wanting to avoid conflicts with timber companies.
Yet another minimally revised Dogwood THP is expected by spring or sooner. The same environmental advocacy alliance is collaborating on a renewed post-litigation political campaign to conserve the mature floodplain redwood forest of the Gualala River, just as the Big River and Navarro River riparian redwoods have been wisely protected from logging disturbances that would take generations to recover.
In the meantime, GRT has submitted yet another unacceptable logging plan aimed straight at the floodplain of the Little North Fork of the Gualala River, one of the last known refuges for endangered coho salmon, cutting and pasting identical text from Dogwood THP in parts of "Little" THP. Since GRI (GRT's predecessor) logged over all the ridges with mature timber, GRT is now focusing logging goals on the formerly taboo riparian redwood forests. And as their alternatives analysis in Dogwood THP declared, they are not interested in sparing any of the big redwood tracts on the river's "alluvial flats."
And FoGR is not interested in sparing GRT or CAL FIRE our views or actions as they forge ahead. We will offer a better way, while we oppose what we must.