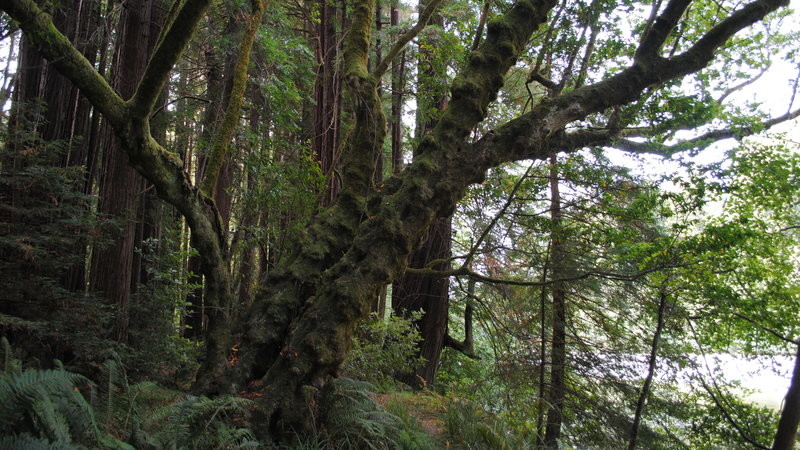 April, 2016
To: Roger Burch, President of Redwood Empire
Sean Burch, Vice-President and GM of Redwood Empire
Henry Alden, Forester
Re: The Timber Harvest Plan dubbed "Dogwood."
Dear Sirs,
We are residents of the Mendonoma Coast. We treasure our wild river, the Gualala River. We realize the Burch family recently acquired the 29,000 acres of Gualala Redwoods land previously owned by Dr. Edmunds. Perhaps you don't realize what the land along the Gualala River, the floodplain of our river, means to us. Your proposed THP "Dogwood" would damage the health of our river and jeopardize the creatures that live in and alongside it.
We respectfully ask you to withdraw this ill-advised logging plan.
We ask you to consider selling the land dubbed "Dogwood" to a conservation group. Since "Dogwood" begins at the border of the campground of Gualala Point Regional Park and then goes five+ miles up the river, this land would be an ideal river park, an ideal extension of Gualala Point Regional Park.
Many of us have walked this land for decades. We call it the "Magical Forest" and the "Enchanted Forest." To log it would be a disgrace. These 300+ acres are a minute part of your 29,000 acres.
Please reconsider – for the sake of our river and for the sake of our community.
Signed,
Jeanne and Richard Jackson
Jann and Kent Littleton
Annie and Eric Mills
Pat and Roger Maxwell
Linda Bradbrook
Gabriel Aguilar
Adele and Jim Funderburk
Eric Wilder
Jeff Quenzer
Donna Zumlin
Tina Doughty
And 1,100+ coastal residents and supporters . . . who signed this letter in person and on Change.org: We implore you not to log alongside the Gualala River!