Friends of the Gualala River will host two staff members of the Environmental Protection Information Center (EPIC) who will discuss the role of public interest advocacy and litigation in defending biodiversity at Gualala Arts Center on Thursday, November 15 at 7:00 p.m.
EPIC and FoGR both use an integrated, science-based approach that combines public education, citizen advocacy and strategic litigation. The presentation will cover the larger redwood bioregion in northern California, followed by a discussion focused on the role of public interest advocacy and litigation in the Gualala River watershed.
Andrew Orahoske, Conservation Director at EPIC, will talk about broad policy issues affecting the environment, while Rob DiPerna, Industrial Forestlands Reform Advocate at EPIC, will focus on how citizens can read and comment on timber harvest plans in their own area.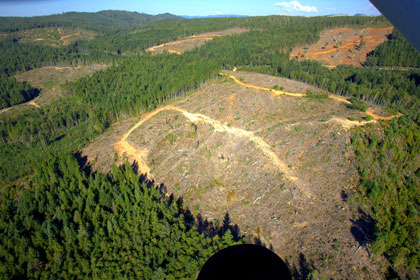 Industrial clearcuts, northern CA
EPIC is a community based, non-profit organization that works to protect and restore forests, watersheds, coastal estuaries and native species in Northern California. EPIC was founded in 1977 when local residents came together to successfully end aerial applications of herbicides by industrial logging companies in Humboldt County.
For more than 30 years, EPIC has been at the forefront of environmental protection, ensuring that state and federal agencies follow their mandate to uphold environmental laws and protect endangered species. EPIC protects and restores areas within our bioregion by implementing strategies that will strengthen the way conservation laws are interpreted and implemented throughout the state and nation.
EPIC's work played a pivotal role in bringing the plight of the Headwaters Forest to the world's attention during the 1990s. Three of the six groves in Headwaters Forest are now in public hands and EPIC continues to pursue actions to preserve the forests left unprotected as part of the infamous Headwaters Deal.
Their work led to the permanent protection of other important areas, including an ancient redwood grove that towers above the ocean in the Sinkyone Wilderness, and Gilham Butte, an ancient forest that connects an old-growth reserve, Bureau of Land Management lands and Humboldt Redwoods State Park. More recently, EPIC's work helped lead to the federal injunction that (at least temporarily) halted Cal Trans' project to widen the road through Richardson Grove State Park.
EPIC has filed approximately 70 lawsuits on behalf of imperiled species and their habitat and many of their victories have established important legal precedents. These include two successful cases before the U.S. Supreme Court and two before the California Supreme Court. Their achievements and the group's important role in California resource policy have been recognized by the National Committee for Responsive Philanthropy, which named EPIC one of the most effective organizations in California.
EPIC remains vigilant in their efforts to protect forests and watersheds on corporate-owned forestland, and has now expanded their scope to address risks facing other areas of Northern California. Other areas of focus include commercial timber reform, national and state forest conservation, Humboldt Bay, and biodiversity protection.
Andrew Orahoske, Conservation Director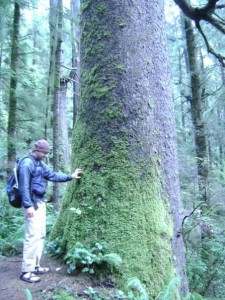 Andrew holds a J.D. from the University of Oregon, and a B.A. in Biology from the University of Colorado. His extensive track record as an environmental advocate includes work with the Earth Island Institute, Center for Biological Diversity, Sierra Club, Environmental Law Alliance Worldwide, Earthjustice, Western Environmental Law Center, and others. He has also worked as a field biologist in a number of locations, including northern California, Oregon, Montana, Arizona, Jamaica and Venezuela.
Rob DiPerna, Industrial Forestlands Reform Advocate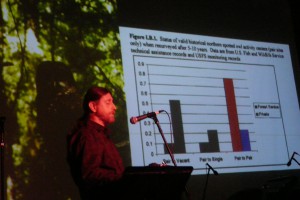 Rob is on his second tour of duty with EPIC. He also worked for EPIC reviewing private industrial logging plans from 2000-2003. Rob has a Bachelor's degree in English Literature and Rhetoric, and a Master's Degree in English Education. Rob has reviewed literally hundreds of private industrial logging plans for EPIC, focusing on protection of public trust resources including threatened and endangered species, water quality, and the forests they depend on. Rob has also supported EPIC litigation efforts through review of private industrial logging plans, and related forest practice issues. Rob's work provides critical monitoring and advocacy for public trust resources threatened by logging on private industrial lands in Northwest California.
---